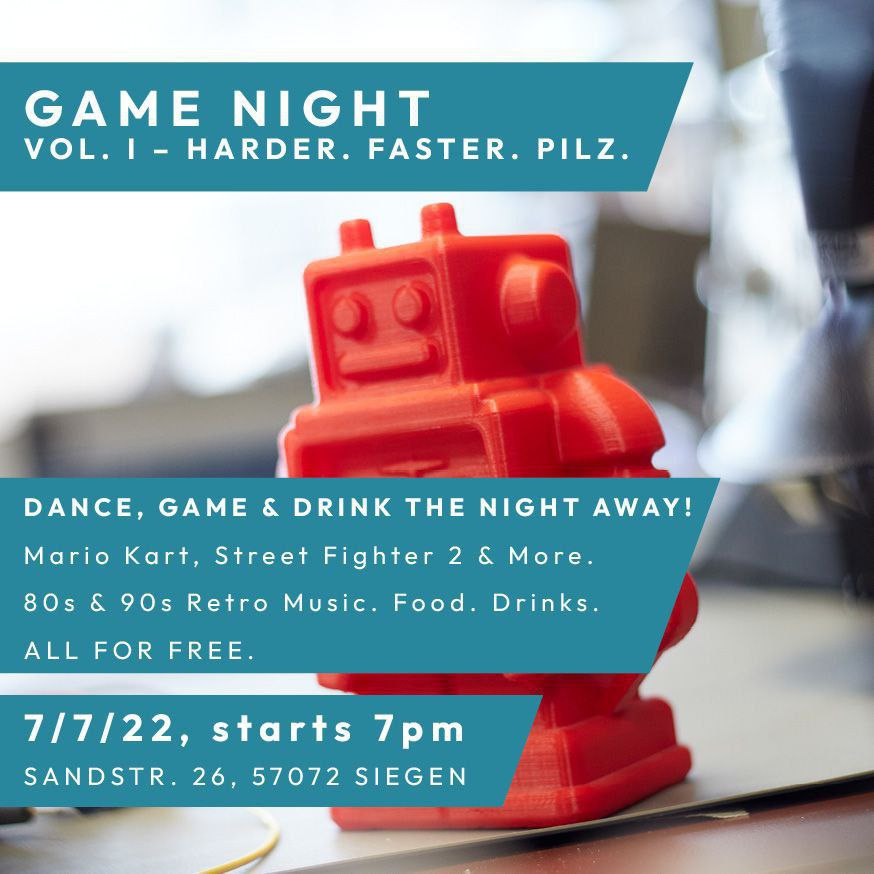 Harder. Faster. Pilz
On thirst…thursday, July 7th, 7pm: Sandstr. 26 in Siegen!
Dance, game & drink the night away! Play a round of Mario Kart (Switch & SNES) or Street Fighter 2 (SNES) with (or against) us. Let's celebrate the end of the semester with plenty of drinks, tasty vegetarian & vegan food and good music.
Everybody welcome! We have food and beer, all for free.
No regristration needed.