After the closure is before the start of production. After all, we, like many other public institutions, had to cease our operations on March 16. Now there were a dozen 3D printers standing around unused. MakerVsVirus and other ideas and projects that developed online in the following days invited us to do something against the virus.
Well, to make a long story short, we are now producing facial visors to reduce the risk of infection to medical personnel and other at-risk groups(the hip girls and guys also call them covid shields). The visors are given free of charge to medical facilities.
Our dear colleagues from the press office have also enriched the whole story with a little more detail and written it down here: Fab Lab of the University of Siegen prints face visors.
What Can I Do?
We can use donations of materials and assistance in making them!
Concrete we are searching for:
PETG-Filament 1,75mm
PETG-plates 0.5mm, transparent and clear
Elastic head hole rubber bands
Companies and individuals who have free 3D printing capacity themselves
Feel free to contact Peter Kubior:
Help, I Am a Medical Facility and I Need Visors!
Medical facilities interested in the facial visors can contact Peter Kubior by email:
I Am from The Press and Want to Know More!
Please contact our press office directly for further questions.
Stay healthy. #physicaldistancing not #socialdistancing
Your Lab-Team!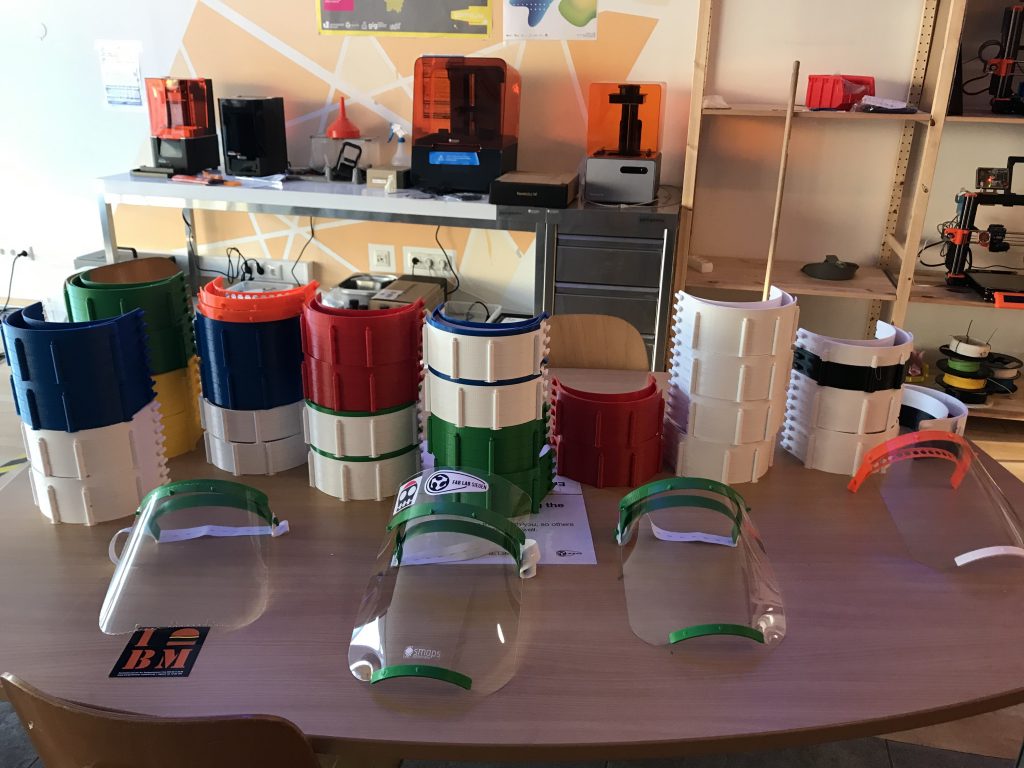 Pressreview
More Links