Creation of a Tabletop Game
A field report by Tim Dümpelmann
When I entered the Fab Lab for the first time in November, I was really amazed that there was such a great place here in Siegen. The people were very nice and open-minded and I felt comfortable right away. I guess it's also because I've always been a bit of a technology nerd.
An Idea is Quickly Found
The 3D printers have aroused special interest in me. Not only because it was exciting to watch them work, but also because I am somewhat involved in 3D modeling as a hobby. Over the next few weeks, I was at Open Lab every Friday. There I met many nice, interesting people who were all working on great projects.
I think creativity is somewhat contagious. Therefore, it did not take long and I had also decided on my first project:
i wanted to create a tabletop game, model all the game pieces myself and make them with a 3d printer.
Since I had just rendered a great picture (see below) of a "MechMiner" for a science fiction contest, I took it directly as a template for my first figure, the "resource collector".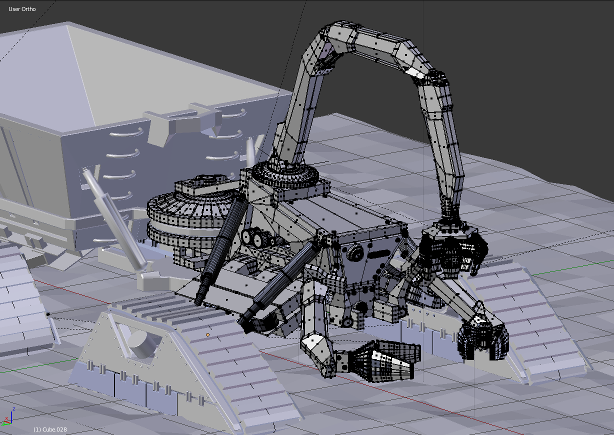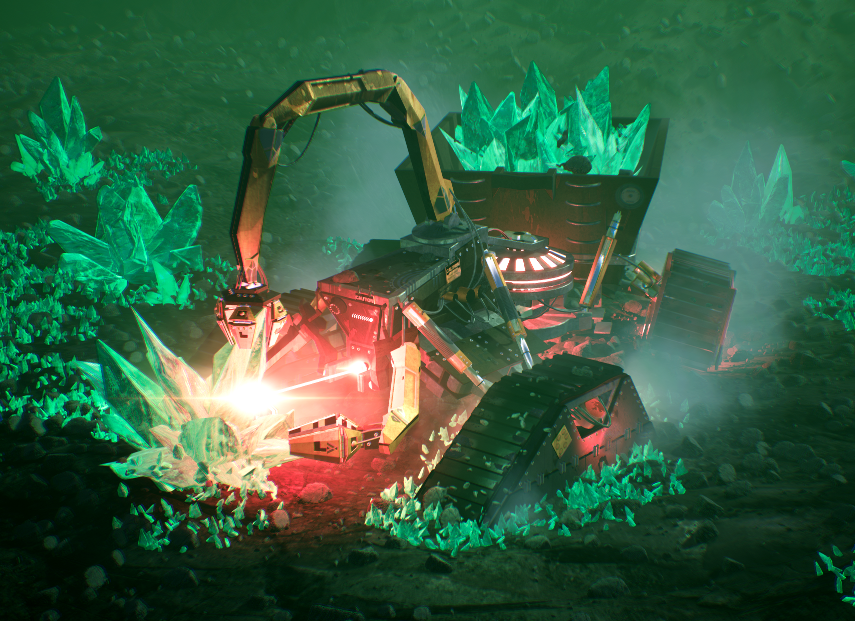 The Right Manufacturing Process
Then I just started modeling. In doing so, I often reached the limits of the FDM printing process due to the small dimensions of my figures and the many details in the 3D models. Therefore, I considered a modular plug-in system to be able to print as efficiently and detailed as possible. I was offered to use an SLA printer, which has much higher precision, but dealing with resins and other liquids is not really my thing.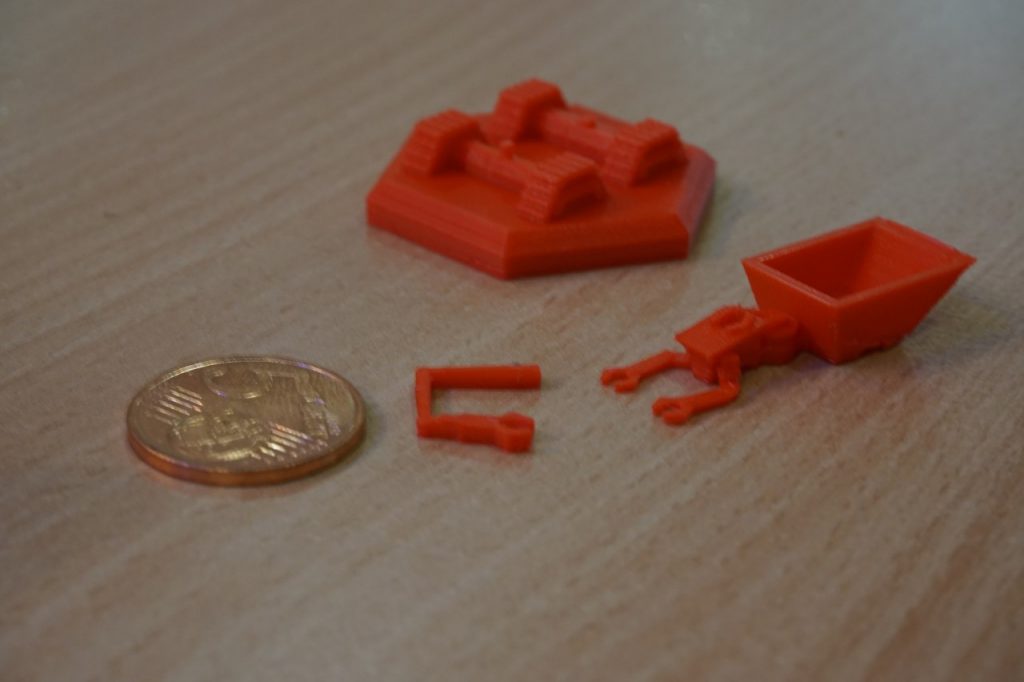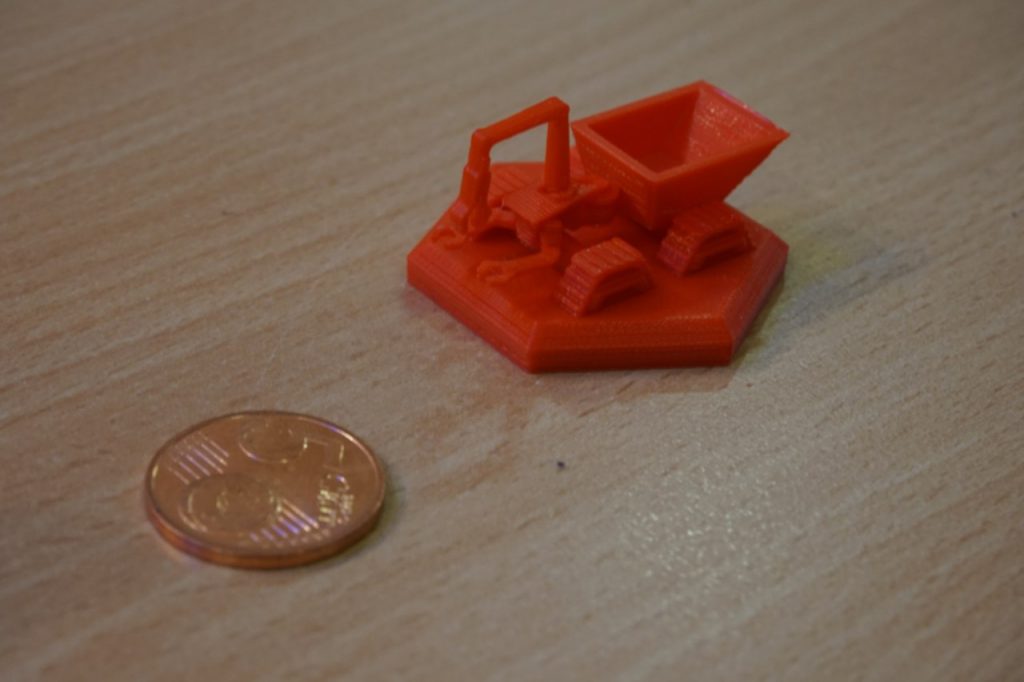 Build, Build, Build
With most problems, both in modeling and in manufacturing, someone was always ready to help me. Since the laser was a little more complicated to use than the 3D printers, I was also quite happy about it.
Since the laser was a little more complicated to use than the 3D printers, I was also quite happy about it. This one was perfect for making a nice modular game board. At the moment the game is not finished yet, so here you can see only a prototype for testing the game mechanics.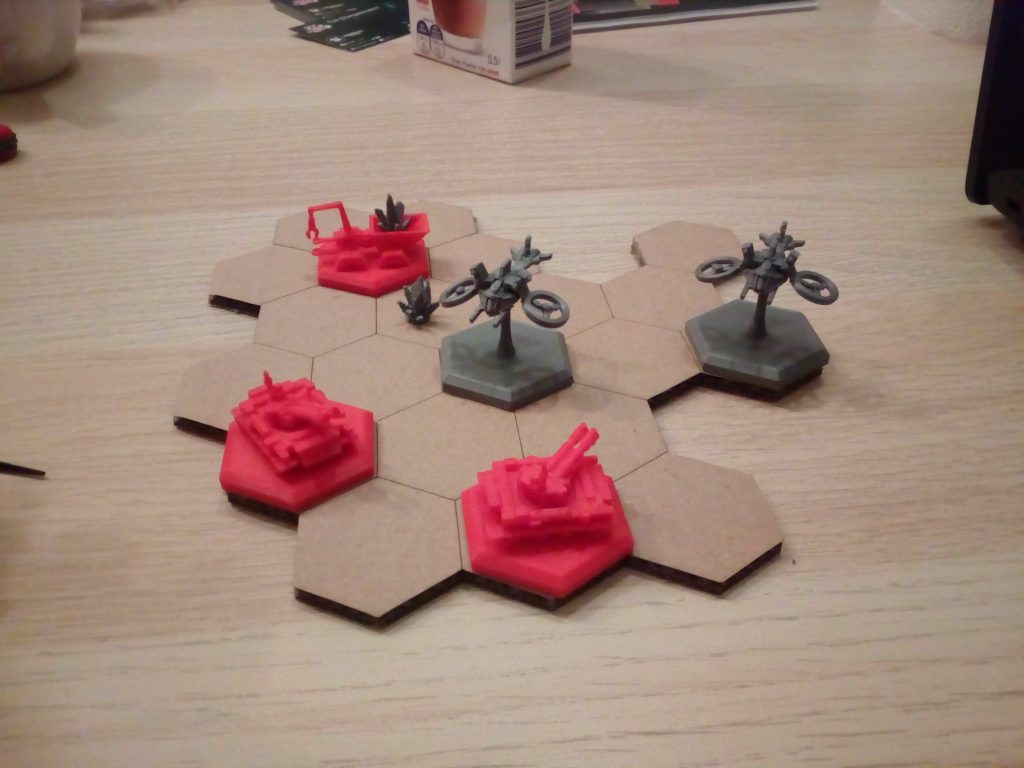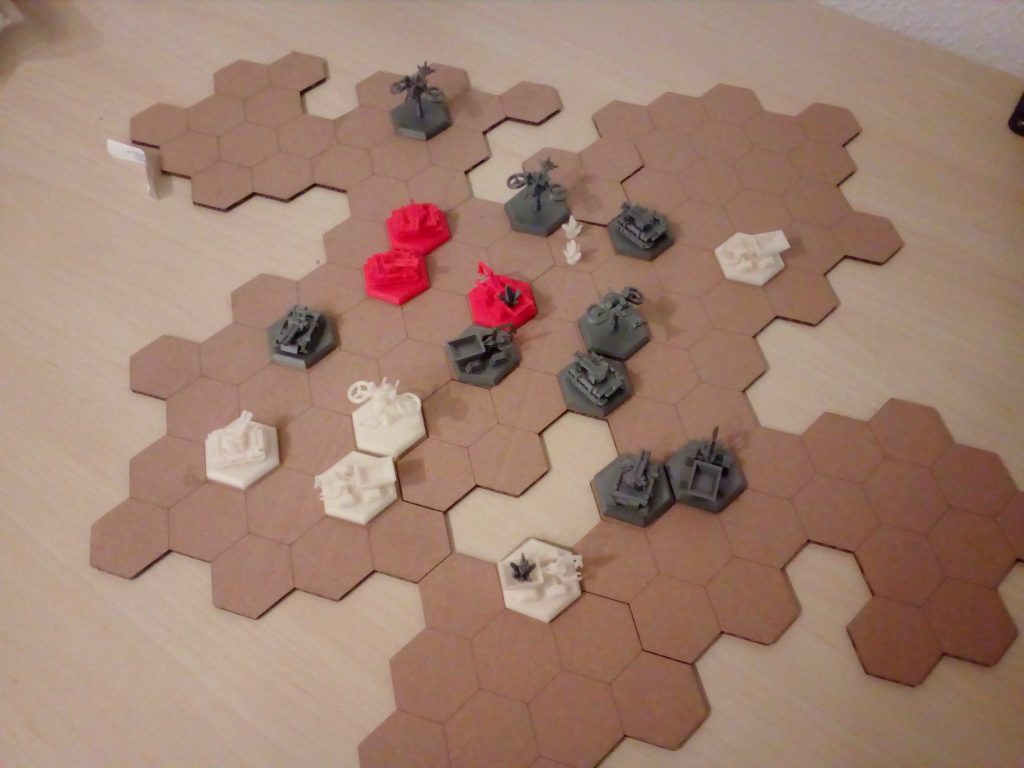 It will be some time before the first version can be played. Balancing will take a long time, and there are still many game cards to be designed.
I have already put the 3D models into a Github project. Stay tuned!
And Around It: The Lab
I myself could also help some people with their projects with my knowledge, and it makes me a bit proud :). I think coming together and working with like-minded people is what makes Fab Lab such a great place.
The technical competence of the staff is high and they do their work very professionally.
The Lab provides opportunities for everyone to try out technology. And I definitely found some people there that I would call friends.
In the meantime, I own my own 3D printer to move the project forward.
Thanks again to everyone who helped set up and troubleshoot!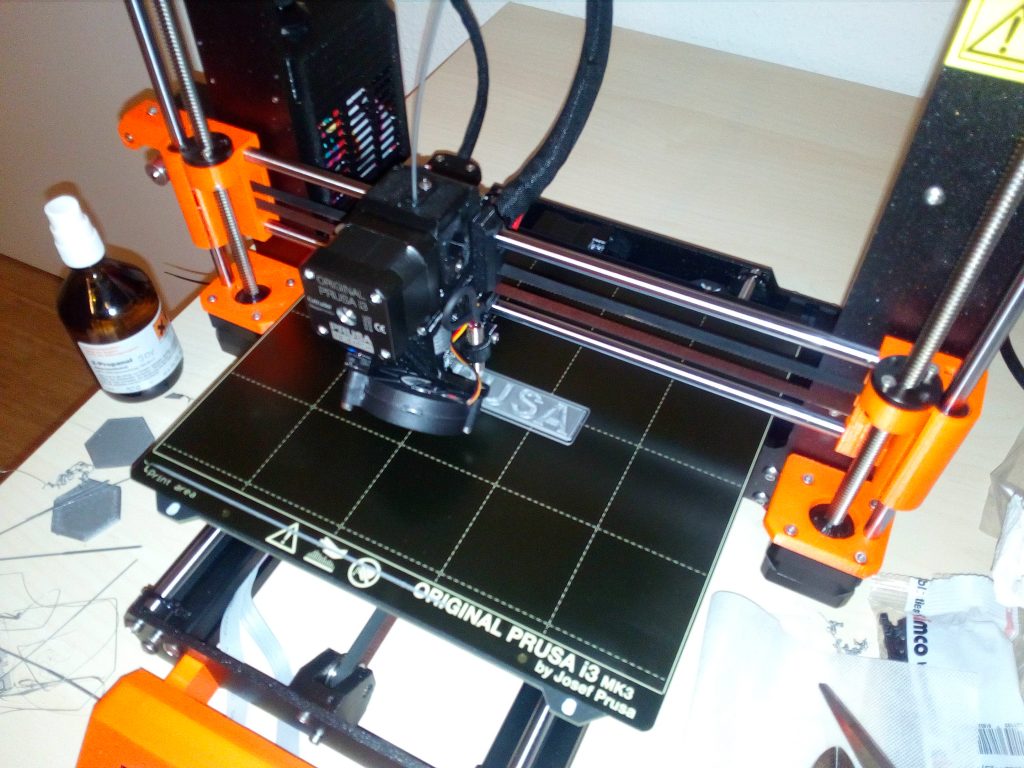 In my opinion, a place like the Fab Lab is an enrichment for Siegen. I just don't understand why so many people walk past it. 😮 Anyway, I'm looking forward to spending more time there.
Until then: Happy work!