As part of the cooperation project "Garbage – Environment – Design", Sarah and Marios, two of our students, travelled to Palestine last year in September. The two-week project, organised by the Goethe-Institut in Ramallah, was intended to counteract the throwaway culture in public spaces from Europe that prevails there and to build a bridge between consumption and art. For this purpose, approaches of "upcycling" should be used, which make something new out of something old.
Two students each from Germany, France and Palestine were involved in the intercultural project and designed the exhibition and built matching exhibits in a workshop. During the ten-day stay on site, prototypes were to be produced collaboratively from everyday objects through upcycling in order to draw attention to everyday environmental problems. The project benefited from the input of other Palestinian and international experts from the fields of design, art, education and architecture.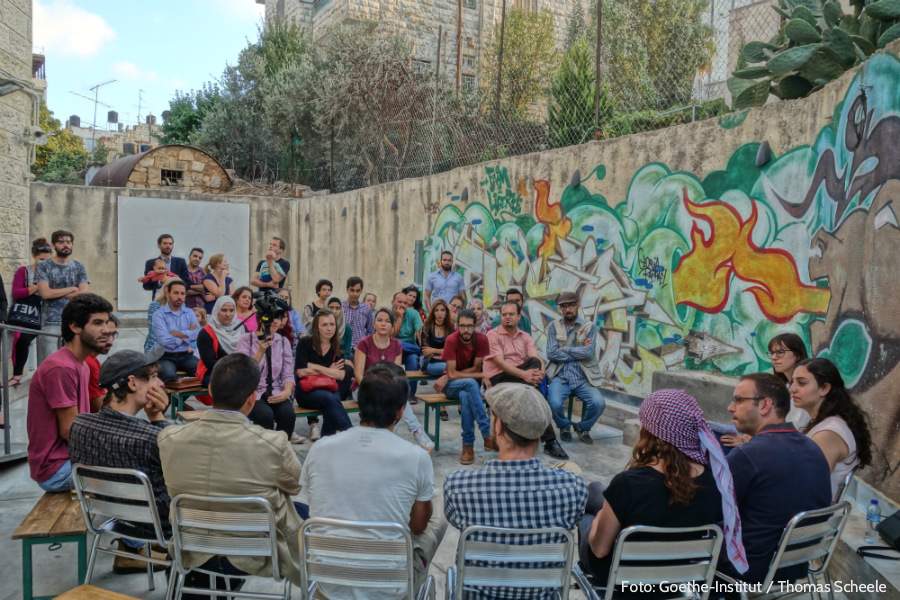 The material such as pallets, Yton stones and plastic bottles were picked up directly from the street and were only a part of the countless resources used.
An example of the effective use of materials are the hanging gardens consisting of two green bottle walls planted with mint, which were set up to welcome exhibition visitors at the main entrance of the Goethe Institute. The results were exhibited in the Franco-German cultural area for intercultural discussion and experimentation.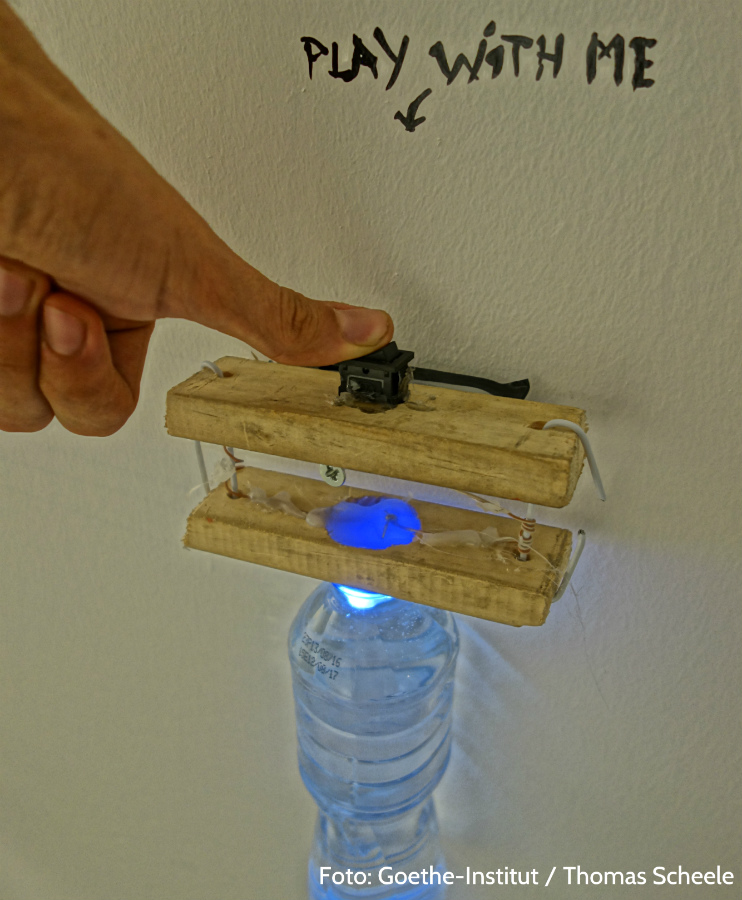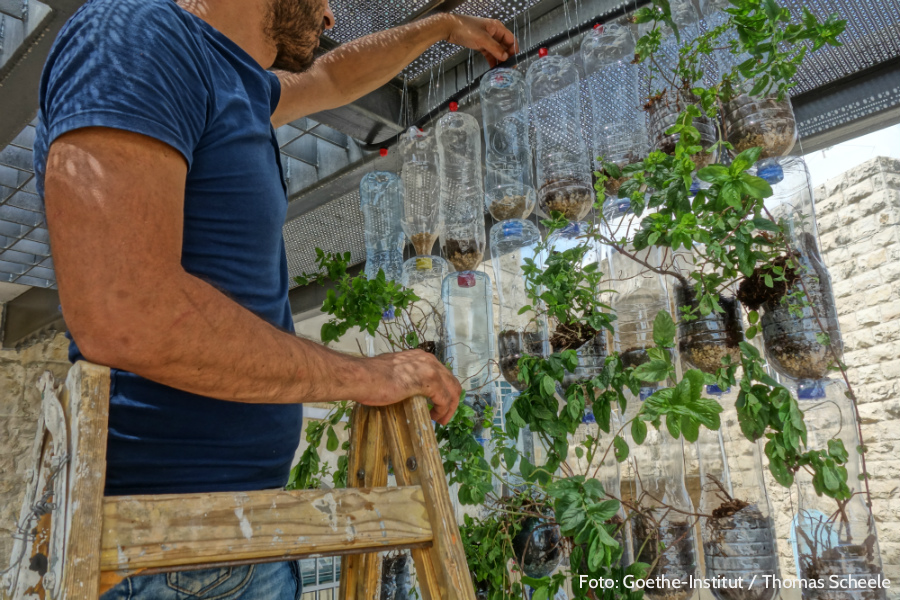 In addition, during the students' visit to Palestine, the action day "Art and Consumption" took place, in which the residents were to actively and collectively clear a piece of land of rubbish and litter.
The aim of the project was to communicate civil rights, but above all civic duties, and to mobilise local young people in particular to take on civic responsibility. Among others, the project was carried out in cooperation with Vecbox, the first Palestinian Makerspace, who brought local expertise.
Sarah and Marios were already able to draw on experience gained in the West Bank through the Yallah cooperation and exchange project in April last year, as well as through the come_IN project.