What do four people do with a station wagon, a lot of luggage, various boxes full of stuff, a 3D printer, virtual reality equipment, moderation cases and toolboxes? – Right. Play Tetris.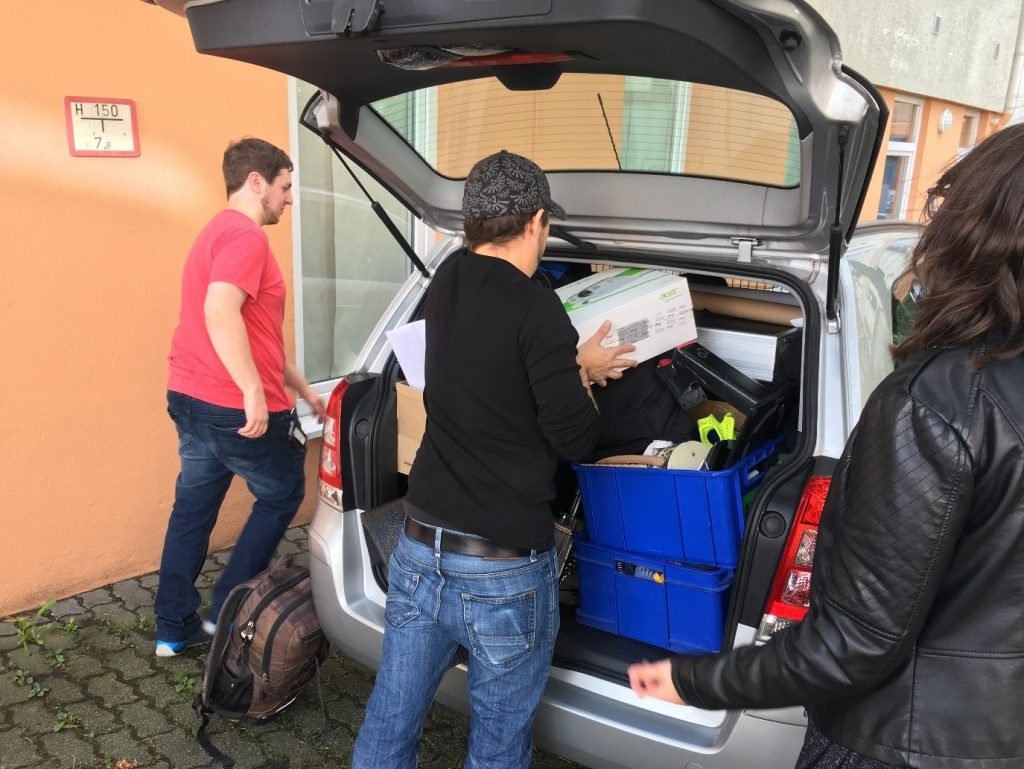 On Saturday, 09.09.2017 in the afternoon we packed some of the most beautiful treasures and a little hardware from the Fab Lab and headed to Regensburg to the Mensch und Computer (MuC) Conference, which took place from 10-13 September 2017. Interested parties and experts from the fields of human computer interaction, user experience and usability meet there every year. Not only professors, researchers and students can exchange their research results and projects, but also representatives of different companies and developers are on site to make contacts, gather inspiration and inform themselves.
The focus of such a conference is on submitted written contributions in the form of scientific papers and posters on a specific topic, the contents of which are presented as presentations. In addition, workshops will be held. Fab Lab Siegen should be represented in such a workshop. In keeping with the theme of the conference, "Interacting easily through play", we decided to have an open Makerspace that could be visited at any time on one of the conference days.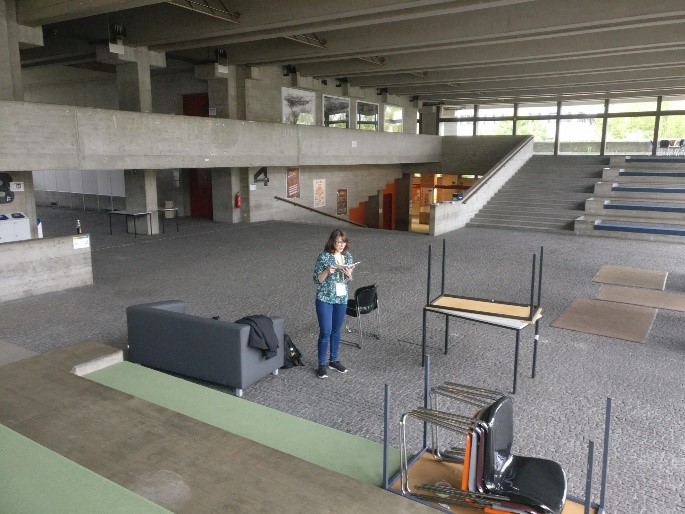 Together with committed members from Hackspace Regensburg – the Binary Kitchen – we transformed the drab concrete look of the conference building at the University of Regensburg into a colourful and flashing place on Monday, inviting people to interactively find out about Fab Labs, Hackspaces and Maker Culture between coffee and lectures. Under the motto "Make – Hack – Learn – Share", visitors were able to create 3D models in virtual reality, which they could then either place in the real world as augmented reality holograms using the Microsoft HoloLens or even print out using the 3D printers. Different exhibits and projects from the Fab Lab caused general amazement and interest. However, the many lighting gimmicks of the Binary Kitchen have also attracted the most attention. In a mini-soldering experience, the conferees were able to assemble their own flashing clothes peg.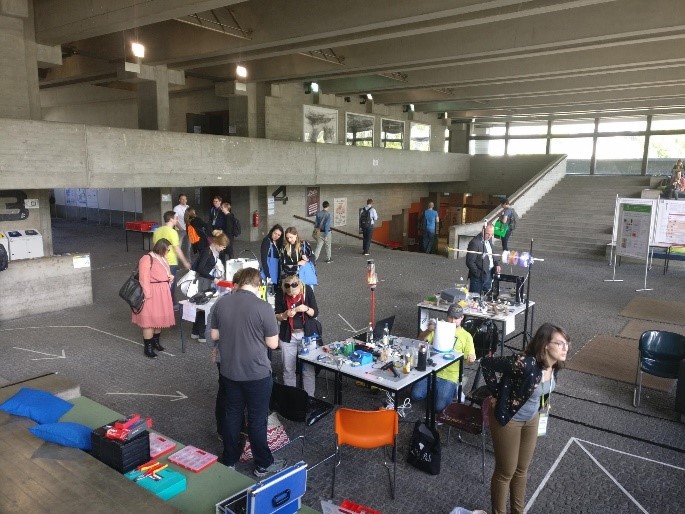 The Makerspace was represented at the Mensch und Computer conference for the first time and was a great success. The visitors were enthusiastic and after the positive feedback we hopefully were not there the last time.