All listed projects on this page relate to the following courses of study and their respective examination regulations. Workloads and conrete assignments will be adjusted to the respective module.
HCI PO2019: Project A/B/C – Thesis
HCI PO2014: Master Project – Thesis
WI PO2019: Master/Bachelor Project – Thesis
WI PO2014: Master/Bachelor Project – Thesis
Literature Reviews
Makerspaces and their role in STE(A)M education
Digital skills are more important than ever. Makerspaces offer means into creative interactions with technology and knowledge about technology. Moreover , they democratize access.
This work should investigate and discuss the role of Fab Labs in STE(A)M education over the past decade and serve as a basis for a larger study later on.
Makerspaces and their role in innovation ecosystems
Makerspace or Fab Labs are said to be creative places where anything " can be made. This work should discuss and investigate the role makerspaces have played in entrepreneurial and innovation ecosystems.
This work should discuss and investigate the role makerspaces have played in entrepreneurial and innovation ecosystems.
If you are interested, please contact Marios Mouratidis directly.
---
Evaluation of technology appropriation in 16 Bit
Workadventure is a tool that enables for video and audio conferencing in a virtual 16 bit environment. Characters can be created and using the tool allows for a spatial experience in the virtual environment.
Evaluate how this setting can be helpful in educational settings and more specifically the appropriation of technologies for digital fabrication on the use case of 3D desktop printers.
If you are interested, please contact Marios Mouratidis directly.
---
Usable Usability: Usable Usability: Open Access Educational Platform
Es gibt eine Fülle von Methoden, Frameworks und Formaten für menschzentriertes und partizipatives Design. How can less experienced designers know which tools can be helpful?
Design and evaluate an educational platform for usability and user experience designers, as well as researchers and students.
If you are interested, please contact Marios Mouratidis directly.
---
Accessible Museums through 3D Printing
A local historical museum wants to become more inclusive and is in search of ways to allow people with vision impairement to experience historical artefacts like tools , vases and other objects.
Those artefacts will be digitized and 3D printed, in order to enable a haptic experience of those objects for people with vision impairements.
Investigate and evaluate the experience of vision impaired persons exploring those artefacts.
If you are interested, please contact Marios Mouratidis directly.
---
3D Printing in Crisis Operations

The novel coronavirus severely limits societies and puts us all to the test. Over the past weeks, strong solidarity between people and initiatives could be observed in Germany and around the world. In this country, the "Maker vs. Virus" network has formed virtually overnight. Thousands of people organize there to produce makeshift equipment to solve various problems: Face visors, ear protectors for mouth-nose masks, and much more. There is communication, collaboration, data exchange, printing, laser cutting, sewing and experimentation. Even the industry is advised. This discourse is very multifaceted and there are many topics that can be addressed: How exactly does the organization and coordination of such loose structures/initiatives work? What happens there interpersonally? 3D printers are not very efficient for mass production, but very helpful when it comes to fast, agile response. The Fab Lab itself produces face visors – but we see this only as a first aid until the demand for certified equipment can be met on the market. Injection molding plants have to "start up" first, production facilities and products have to be certified – that takes time. Meanwhile, tech-savvy people are providing equipment to doctors, schools and clinics. But there were also other innovations: Ventilators based on CPAP ventilators, splitter valves for ventilating several people with one machine emerged very quickly.
The aim is to obtain an overview of technological innovations in the field of digital fabrication or to examine individual innovations in more detail. Work in this area has a pure research focus.
If you are interested, please contact Marios Mouratidis directly.
---
Large Format 3D Printing with a Collaborative Robotic Arm

Additive manufacturing enables the production of parts that are not possible with more widely used subtractive processes such as machining. 3D printers can also be used to produce haptic and evaluable prototypes quickly and cost-effectively. Costly setup and tooling costs that would be incurred with processes such as machining or injection molding can be avoided. The initial cost of 3D printers has plummeted and the technology is affordable, but the working ranges of such machines are limited. Therefore, an industrial robot from Universal Robotics (model: UR10e) is to be converted into a large-format printer. The core of this work is to build a 3D printer, think about the design for making a large format printer and evaluate the usability of such a system.
Core activities could be: programming with RoboDK, Polyscope, Python, 3D modeling, IoT, and many more.
More information can be found here.
---
Data Visualization: Infrastructures of Cooperation

Everyone is talking about Industry 4.0, and many are talking about the benefits of digitization. In the context of distributed laboratories and workplaces, the question arises as to how collaboration between people and machines can be supported. What data needs to be collected and evaluated? What are the specific requirements of the users? Can maintenance be automated? How can interdisciplinary communication (engineer vs. designer vs. ….) be promoted? How can collaboration be enabled? Core activities may include either a technical or research focus:
Programming in Python (Django), C, Front-End-Development, IoT, HTML5/CSS/JS, MqTT, Zigbee. General hacking of existing 3D printers in the Fab Lab.
An ethnographic and participatory research approach can be applied to find design implications and conceptualize a system.
More information can be found here.
---
Development and Evaluation of a Fab
La
b
Management Systems

A Fab Lab is an open workshop with machines that can be dangerous if used improperly. An open workshop means that a large number of people with different backgrounds and levels of knowledge can work on different machines and work areas. Occupational safety and health are important to protect users and machines. Users must be instructed in the various work areas in order to use them. But how can you ensure that users only work on machines for which they have been instructed?
The devices must be maintained at regular intervals – predictive maintance is a buzzword here. IoT and advanced technologies can enable machines to communicate and exchange data. To explore how an infrastructure that makes workshops (such as fab labs, makerspaces, hackerspaces, etc.) "smart" might look.
Core activities may include either a technical or a research focus:
Programming in Python (Django), C, Front-End-Development, IoT, HTML5/CSS/JS, MqTT, Zigbee.
An ethnographic and participatory research approach can be applied to find design implications and conceptualize a system.
More information can be found here.
---
Robotics: Human Machine Interface (HMI) for Controlling a Robot

Collaborative robots have found their way into industry and manufacturing. They are designed to work with people and are advertised as being easy to program and use. The machines can be programmed through direct physical human interaction. They can also be programmed on the screen via an IDE. But how intuitive is the handling of the robot? Can the interaction be done in a more natural way? What role can AR and VR applications play?
The core of the work is to directly control and program an industrial robot via an AR/VR application.
More information can be found here.
---
Smart City: Open Network – Open Data with LoRaWAN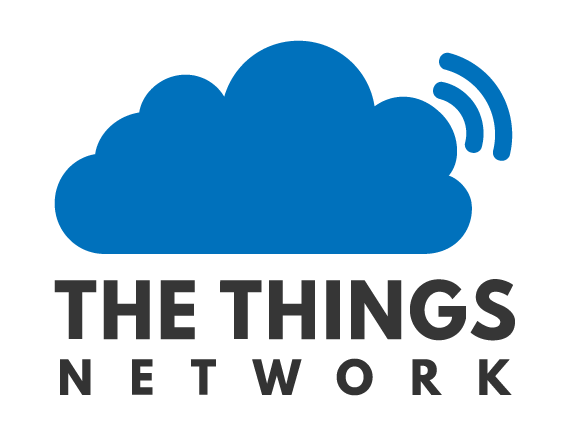 The Low Range Wide Area Network (LoRaWAN) enables the transmission of small amounts of data over relatively long distances. It also enables, for example, battery or solar-powered systems to be operated in a regional, national or even global network. LoRaWAN it thus enables the Internet of Things in almost any place – due to the high range – even where there is no Internet coverage. The relatively open design of the standard results in a wealth of application examples and areas. The aim of this work is to conduct initial studies on the basis of self-developed projects, prototypes, which can serve as a basis for a larger pilot project within the framework of Smart City. The network and the data should be open for use by: Citizen groups, individuals, schools, industry, universities, cities, etc.
---
Additive Manufacturing: Sustainability, Waste & Reclycing

Part labelling through automated GCode modification during slicing.
Tags: gCode programming scripting slicer sustainability user-research
3D printing has become very popular over the past decade. Expiring patents have enable a strong push in innovation around this topic, leading to a plethora of open-source machines (cf. https://reprap.org/wiki/RepRap_Family_Tree). While enthusiasts have opened up the floor for wider audience, a few businesses took up the idea and created out-of-the-box usable machines, enabling a wider spread adoption of the technology in businesses but also homes.
Those machines use different polymers to produce parts. Users buy materials ranging from ABS, PET, PLA to photopolymer resins to use in their machines at home. With a growing community, misprints and other waste is produced as well. How can reclycling 3D printed plastics be supported? Usually platics are labeled with a specific identifer, so they can be properly recycled (cf. https://www.astm.org/COMMIT/d7611.pdf).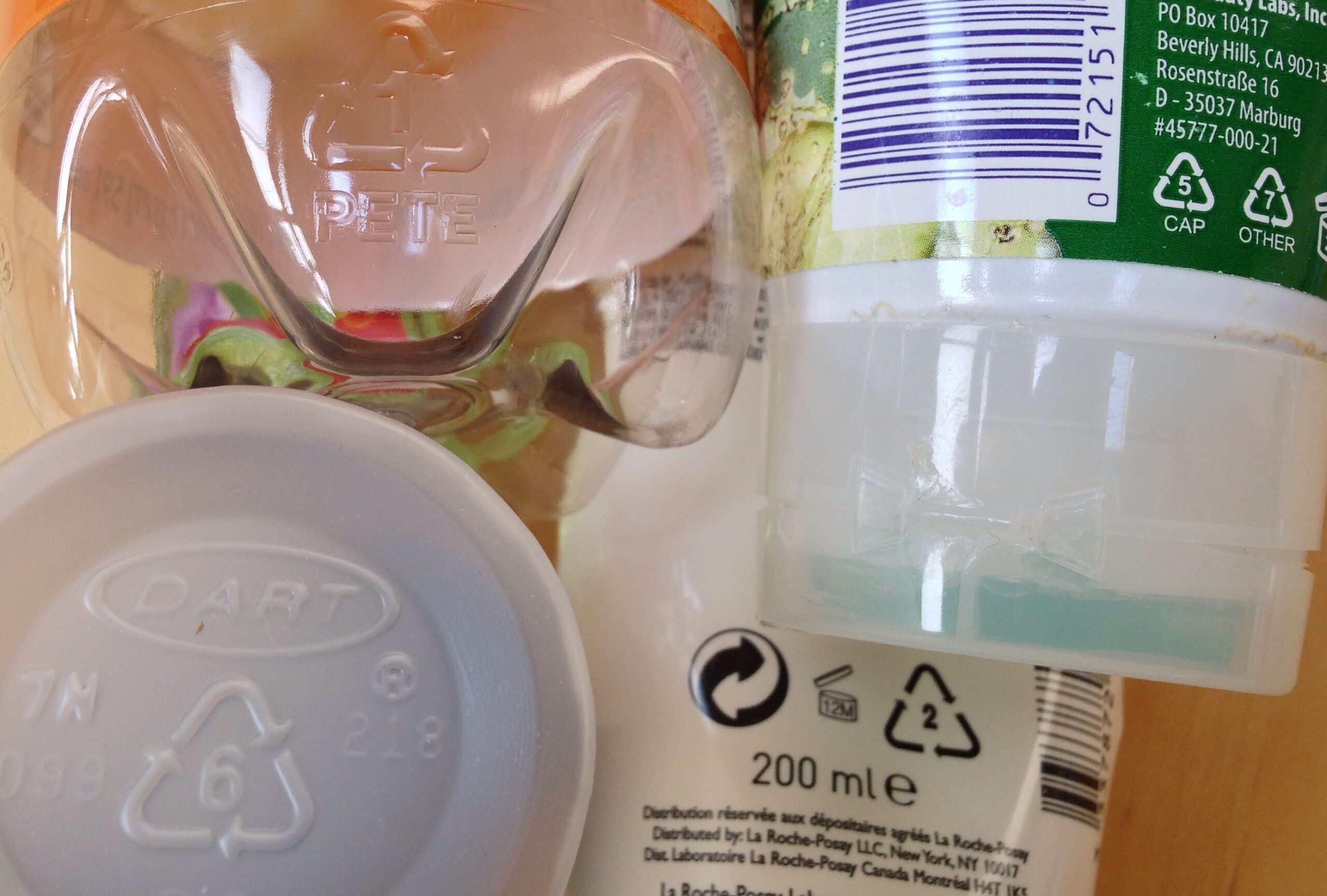 However, 3D printed objects are not labeled and therefore cannot be led into recycling cycles at the end of their lifetime.
There has been some research in the past on labeling 3D printed parts during the print preparation process (i.e. within a slicer), however the proposed solution is not very usable and requires a high amount of technological expertise.
This research should evaluate a modular option in popular slicers (PrusaSlicer, Cura) that enables automated process to label printed parts and the acceptability by users.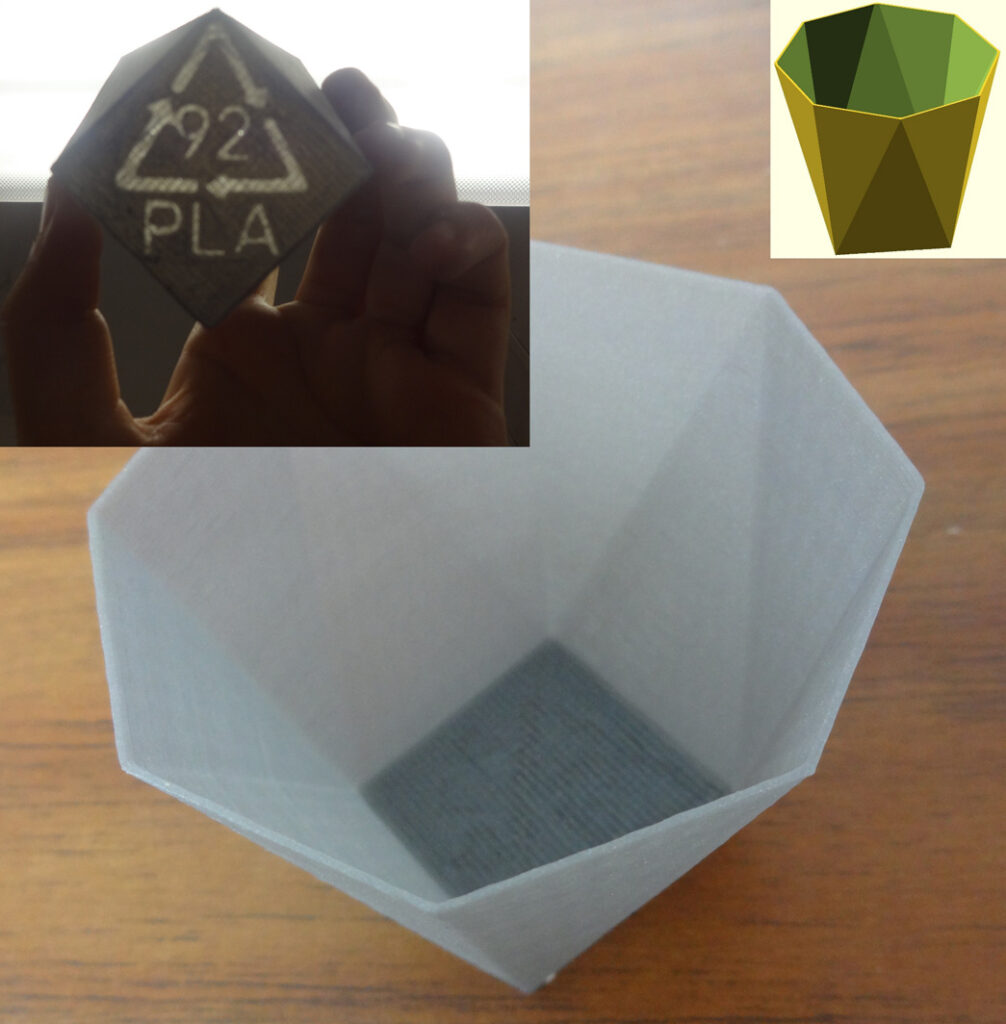 ---
Sustainability and Environmental Awareness in Desktop SLA Printing
Tags: user-research ethnography participatory-action-research field-research
Stereolithography printing (SLA) is getting more attention, especially as machines and materials have become more affordable for consumers and business. SLA printers offer a great surface finish on objects and high degree of detail.
The SLA workflow is however not as trivial as the wider spread FDM workflow. The material is liquid, sticky and dangerous to humans, animals and especially the aquatic environment. Moreover, objects printed need post-processing: they have be washed and cured with UV light. This leaves users with byproducts containing solved resin, which needs special means of disposal.
This research should investigate the SLA workflow in desktop SLA printing of home users. A study should be performed in various online communities. This includes how awareness is raised on the dangers and how users implement the workflow at home or in businesses. Interviews with users should be conducted.
Excerpt from Hazard Identification Chapter of a Material Safety Data Sheet (https://shop.prusa3d.com/fotky/SafetySheet_Resin_Tough.pdf).
H317 May cause an allergic skin reaction
H320 Causes eye irritation
H303 May be harmful if swallowed (uncured material only)
H335 May cause respiratory irritation (uncured material only)
P201 Obtain special instructions before use.
P202 Do not handle until all safety precautions have been read and understood.
P261 Avoid breathing dust or fume. (uncured material only)
P264 Wash thoroughly after handling.
P273 Avoid release to the environment.
P280 Wear protective gloves, protective clothing, eye protection and face protection.
P337+P313 If eye irritation persists: Get medical attention.
P302+P352 If skin contract: Wash with plenty of water and soap.
P333+P313 If skin irritation occurs: Get medical attention.
P501 Dispose of contents and container in accordance with local and national regulations.